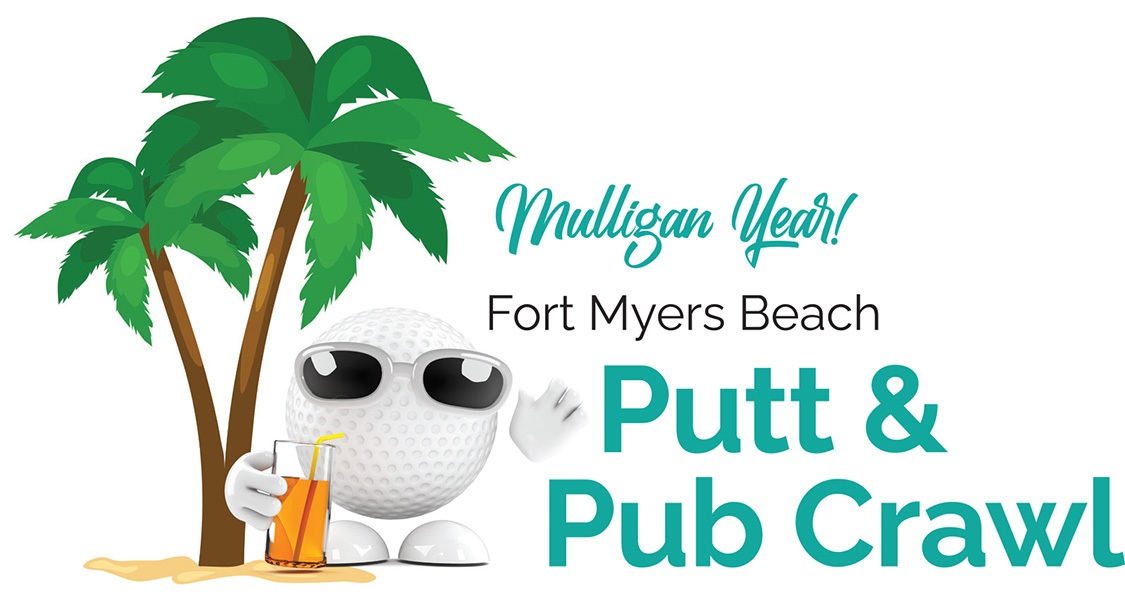 Join us for the 11th Annual Putt & Pub Crawl event!
Saturday, January 15th, 2022 – "Shotgun Start" at 10:00 a.m.
Cost: $225.00* per 4 person team
Entry fee provides you entry into the 9-hole competition, drink specials, raffles, 50/50, dinner and mayhem!
How it works:
• Course opens at 10:00 a.m.
• You may play the holes in any order you like.
• Club & golf balls will be supplied for you.
• After Party and Awards 4:30 – 6:30
There will be raffles, drink specials, 50/50 chances and all kinds of fun activities at each of the sponsors! Sign up today using the links below.
* Paying this fee, you agree to the following COVID Guidelines: 1) All Team Members are required to wear masks and socially distance as required by local COVID requirements. 2) Disinfecting wipes will be at each participating hole, to be used between.
The Fort Myers Beach Woman's Club 501C3 non-profit: 59-6133785
The mission of the Woman's Club is to support educational and recreational activities for non-profit and charitable organizations operating within the greater Fort Myers Beach community. Grand Prize Ineligibility: FMB-WC Board Members are not eligible for the Grand Prize. 501C3: 59-6133785